Who Is Paul Villanueva And Why Is Everyone In
Cyber Security Talking About Him?
We Are Intelligent IT Designs: The IT Team That Fights For YOU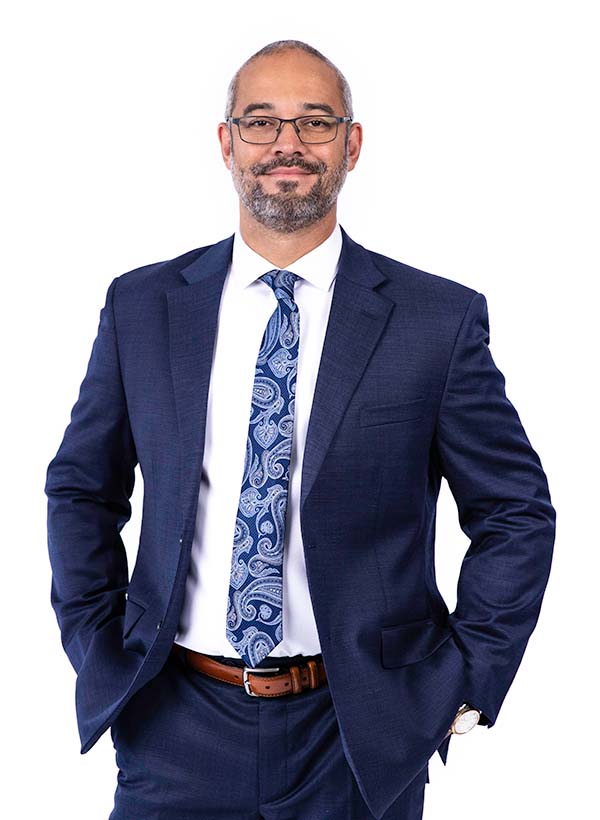 At Intelligent IT Designs, we know that protecting against cybercriminals requires a foundational solution – solutions designed with acumen, experience and data. While new features and apps are tantalizing, proper protection means having a solid understanding of who you are protecting and what you are protecting against. We know it's not simply adding features and functions – security must be foundational.
We like to think of your security like building a house. You, the homeowner, might be concerned with how the kitchen or bathroom looks, but the architect (Intelligent IT Designs) is concerned about making sure the foundation can hold the load safely and not be knocked down. We won't let you get knocked down.

For Paul Villanueva, CEO of Intelligent Designs, Security is a Way of Life
Living in the Bronx, Villanueva's world was small. He wasn't interested in college, so his father pushed him to get a full-time job. He found a job as a messenger for a textile design studio in Manhattan where he was surrounded by the hustle and bustle of successful creatives. He was enraptured. In those he saw around him, he saw his own potential reflected back at him. He found his vision. "I feel like some people don't progress because they can't see what they can aspire to. You have to have that vision. That light at the end of the tunnel has to be visible to you before you can pursue it. That's what I was lacking. Some people become bitter or jealous by the success of others, but I admired those successful people. I was a hard worker and I thought 'I can do that too.'"
He was quickly promoted from messenger to receptionist and eventually to Office Manager. The business was growing rapidly and Villanueva remembers strapping his Windows desktop to a cart and taking it on the subway every weekend to keep up with invoicing. He got to learn about networks and basic computer programs, but when two serendipitous events collided, Villanueva's path was charted towards IT for good.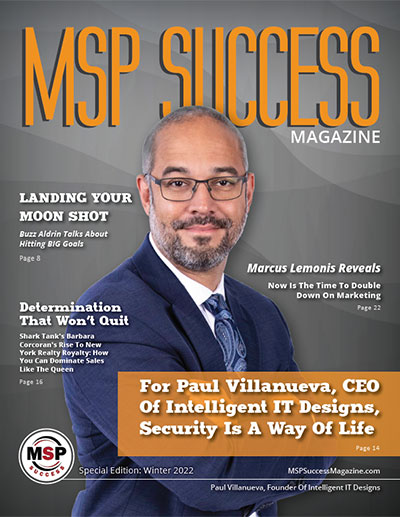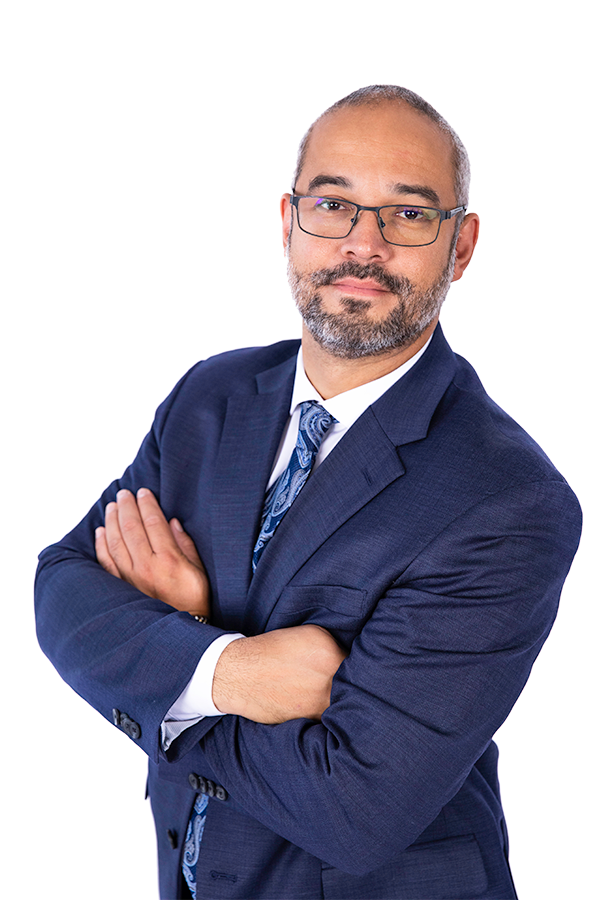 Paul's Top Areas Of Expertise
Cyber Security
#1 Amazon Best Selling Author
Editor's Choice Award
Goldman Sachs 10,000 Small Businesses Alumni
Microsoft 365
Azure Integration
Cloud Computing
Solutions Architect
Systems Analysis and Design
Paul is a Goldman Sachs 10,000 Small Businesses graduate, #1 best-selling author and Editors Choice for #1 Best-Selling Cyber Security Book, On Thin Ice. He has been married to the love of his life for over 20 years. Together, they have three children, 17 chickens, four goats, two dogs and two cats on a 10-acre property bordering a state park in Dutchess County, New York. Paul has worked hard to build a successful business and a fulfilling life. Intelligent IT Designs is prepared to help you do the same.
Listen To Why Paul Villanueva Is One Of The
Most Trusted Leaders In Cyber Security
MSP Success Spotlight - Paul Villanueva | Intelligent IT Designs
Top Reasons You Will Want To Work With Us
10-MINUTE RESPONSE GUARANTEE
We will have an experienced technology specialist working on resolving your IT problem within 10 minutes or less, GUARANTEED.
NO LONG-TERM CONTRACTS
We keep our clients by delivering excellent and fast service, not binding, multi-year contracts that handcuff you to using us.
NO NICKEL-AND-DIMING OR FINE PRINT
Our service agreements aren't full of weasel clauses and exclusions, you'll know exactly what you're paying for and what you can expect – no "gotchas" or hidden fees and no going over budget.
SATISFACTION GUARANTEE
We are great at what we do and strive to be the best IT service company. We believe so much in our IT support team that we guarantee our IT services.
COMMITMENT TO OTHERS
We believe in the importance of giving back to those who are less fortunate so a portion of our revenues is donated to charitable organizations. By using our IT services, you will be helping others!
SERVICE DISCOUNTS
New managed IT service clients receive discounts on VoIP phone service and other IT security products.