As you know, your services have been invaluable to me, especially this past year since the fire. We have relied on your services since 2013 and you were with us the day after the fire salvaging the server and computers so we could keep our administrative operations running without interruption. Since then your guidance has been very helpful and your technicians have provided superior support for all of the changes we have had over the past year to continue our operations during the restoration. I have confidence in your company. Jobs are quickly completed and done correctly the first time. I appreciate that you have accommodated many of my cost cutting solutions, purchasing my own computers and repurposing older computers and reusing older equipment in less critical situations. However, as you know our network is critical for our operations and you have helped me develop a fast, reliable and secure network that my company relies on without worry. Your monthly maintenance keeping each workstation, the servers, and the firewall and our software up to date and monitoring back-ups is efficient and I feel I am doing all I can to mitigate the threat of a data breach or other failure.
Spencer A. Koja
ControllerThe Ardsley Country Club
Prior to enlisting the services of Paul V. and his IT team, we were with a company that in retrospect was reacting to whatever problems arose, rather than anticipating. This led to a reactive, band-aid approach to IT solutions, rather than a systemic, proactive approach. And in reality, rather than a steady reliable cost of doing business, the pricing structure was scattershot, unpredictable and at times even alarming. When it comes to pricing, my attitude about it is, what salary would I pay an in-house IT support person? And when I look at it that way I'm satisfied because the reality is that 24/7 Paul and his team are available to us, working for us and supporting us. So really, they are like a part of our staff. Paul V. and his team are low-key, high-caliber IT professionals. If and when there is a problem, they always provide reassuring, competent assistance. If you like to sleep at night, take this concern off your mind and hand it over to Paul and his team who will monitor your IT system on a regulated schedule. Because of their genuine thoughtfulness, trustworthiness and sincere interest in getting things right and making things run right, I can relax and leave the driving to them, so I can run my business.
Nicole Pasternak
Office OperationsGNF Marketing
Paul Villanueva is an efficient, experienced and knowledgeable IT professional. He is a pleasure to work with and actually answers his phone or responds within the hour to messages. He set up our new office network, firewall, server and VoIP as well as suggesting future upgrades and additions to make our infrastructure even more powerful and conducive to our workflow. Intelligent IT Designs will be an asset to any company needing IT consultation, setup and maintenance.
Kim Holbrook
Director of Post Production
We hired Intelligent IT Designs to design, buy and set up our office computer system for 10 users. They did an excellent job. They helped us identify what our needs were, designed an efficient system that could easily grow with our offices, purchased all hardware for us at excellent prices and installed and set up our whole system. They were very easy to work with, customized our system to work seamlessly in the office or while travelling and provided support to "fine tune" and answer our many questions. I would strongly recommend them.
Eric Scheffler
Principal
Glacier Global Partners
We were having a critical issue with our server and VoIP phones. We called Intelligent IT Designs and within the hour they were at our office troubleshooting, fixing and helping our company to quickly get up and running again. Once the emergency issue with our server and phones was resolved, Intelligent IT evaluated the hardware and software being used in our company. They made some great suggestions that will help our keep company's technology and data safe, secure and running smoothly. Paul's IT knowledge and experience is exactly what our company was looking for and needed.
Jeannie Colangelo
Finance Manager/IT Coordinator
The School Choice Group
Paul Villanueva is a real pro. We had a real dilemma with our web site software and hosting. Paul proved to be knowledgeable, he knew how to attack the problem and he delivered positive results on time. I would recommend Paul without hesitation.
Chuck Barredo
Sales Manager
East Coast Abstract
Paul shows up on time, does what he promises and fixes all of our problems. He is available with short notice and we are very happy with his service. We recommend him without qualification.
Chase Welles
Partner
SCG Retail
My firm has been using Paul and his company for 3 years. Both he and his associates are personable, knowledgeable, timely, and persistent. Whenever we have an issue with our computers, we never have the additional stress caused by an IT person who doesnt answer a call or come to the office in a timely manner to fix the problem. This is an important quality for my firm, and Paul has been great since we first hired him
Robin A. Bikkal
Owner
Bikkal & Associates, PC
Paul has been doing I/T for 3 of my companies for years. Highly competent and efficient.
Michael Horn
Chief Executive Officer of Arteric
Chief Executive of Conolog Corporation
We were having a critical issue with our server and VoIP phones. We called Intelligent IT Designs and within the hour they were at our office troubleshooting, fixing and helping our company to quickly get up and running again. Once the emergency issue with our server and phones was resolved, Intelligent IT evaluated the hardware and software being used in our company. They made some great suggestions that will help our keep company's technology and data safe, secure and running smoothly. Paul's IT knowledge and experience is exactly what our company was looking for and needed.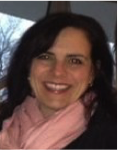 Jeannie Colangelo
Finance Manager/IT Coordinator
The School Choice Group
Paul is the best IT guy around. Prompt, efficient and fair.He's always done a great job us.
Steve Gillman
Vice President
The Shopping Center Group
Paul is responsible, reliable and knowledgable. He is aIways ready, willing and able to resolve all computer issues. I recommend him to anyone without reservation.
Alicia K. Sandberg
Immigration Attorney, Managing Director
ALAS Rape Crisis Program & Family Law Dept., The Westchester Hispanic Coalition
Paul is a Life Saver! I had an emergency situation and needed to outsource an IT consultant. Paul was both knowledgable and professional. I would recommend his services to anyone in need of Expert IT Support.
Gina Valentino
Bartender, Business & Fund Raiser Event Coordinator
Westchester Burger Company
Paul Villanueva has an extensive understanding of IT concerns and has been helped my office with many IT projects.
Dr. Frank S. Lizzio
Owner
Dr. Frank S. Lizzio, Chiropractor
Paul's extensive IT knoweldge and committment to excellence in his work have been invaluable to our firm and its ability to operate in a seamless fashion for over 5 years.
Jeffrey Plaza
Partner
Ehrlich, Petriello, Gudin & Plaza P.C.
Paul and I have worked together for years servicing our client's networking and IT infrastructure needs. He is an excellent resource and gets the job done. He has a thorough knowledge of the Windows networking environment, servers and desktops. He is also capable of building out secure LAN's and data centers.
Hans Kaspersetz
Founder & President
Arteric - Digital Agency for Biotech and Pharma.
Paul & Damian Villanueva are the best IT support team we have ever had at Northwest Atlantic Real Estate Services. The system has never run so smoothly. They are both readily available anytime there is an issue (which is seldom) and quickly resolve the problem. I would highly recommend them to anyone looking for excellent and intelligent IT support!
Marie Tarone
Partner, Office Manager & Executive Assistant
Northwest Atlantic Real Estate Services
It is my great pleasure to recommend Paul as a technology consultant. He is a dedicated professional who thinks outside the box and who is highly determined in problem solving.
He is a bright, compassionate, patient person who is a great team player in any working environment.
I highly recommend Paul for any company in need of IT Design services.
Azin Valy
Founder and Owner
Cityzen by Azin
Paul understands our needs and gets the job done. Intelligent Designs created www.mastermindltd.com and we continue to entrust its maintenance to the experts. Communications and service is always fast and reliable, which is important in this digital era, because "tomorrow" is too late to see results.
Damian Perez
Vice President
Communications & Administration
I have worked with Paul since 2005 as our IT consultant. Paul has been always very reliable, experience with the IT issues that we encountered. He is very pleasant to work with. I shall highly recommend Paul.
Ino Samuel
Senior Trader
ICD America LLC
Paul and his staff have proven to be a great reliable tech team that come through no matter what our problem may be.

They respond quickly and are very knowledgeable and thorough.

I highly recommend them.
BJ Gedney
Owner
Hat Attack Inc
High Tech!

My name is Rita Kim of Global Living Realty and Intelligent IT Designs just recently developed my website www.GlobalLivingRealty.com. Paul Villanueva was very knowledgeable with the system that had to be integrated with my field and also listened to the concept I was trying to project through my website. The design speaks for itself. He incorporated my ideas and needs very well, in a short amount of time (since I was under a deadline). Thank you so much for your work and I would recommend you to all of the people, who need a new website or just need to revamp their old one!
Rita Kim
Global Living Realty
We used Intelligent IT Designs of New York to network our store's computers. Paul and the staff of got us up and running in a matter of hours. Their technical support is thorough and professional, providing prompt answers to all of our questions and service when we need it – all at a reasonable rate. I highly recommend for any small business networking needs.
Kim Zinzi
President
Sign A Rama New Rochelle
Paul and his team at Intelligent IT Designs has been an instrumental part of many of our mission critical technology projects over the past 8 years. Paul is a master at designing the proper solution to any business problem while keeping costs low. Any one can spend money to resolve a problem but true talent is displayed with someone can do more that others with fewer resources. Paul definitely has that talent. Paul is extremely resourceful and I would highly recommend him for any technology project.
Omni Financial Corp.
Intelligent IT Designs Inc, lead by Paul Villanueva, has served as our networking and systems VAR and as a strategic partner for more than three years. Paul and his team have successfully kept our networks online and our machines running smoothly. They have handled themselves in a professional manner regularly exceeding our expectations.
Cyber X Designs LLC
You are SUPERMAN Thanks - Danielle
Manhattan Christian Academy
I have met with Paul from Intelligent IT Designs on many occasions to discuss various and complex technology projects and Paul's insight and recommendations have been of tremendous value to my team.

He has many years of experience and it shows in his recommendations and in his service.

Paul and his company has definitely been a great asset to my company and I highly recommend them for any technology project.
Radame Perez
Mastermind Ltd.
Hey Paul just wanted to say that your services are always first class and all your work is always done a timely fashion. Working with you has increased my business significantly and given me a powerful Internet presence. I highly recommend you and your services to anyone who wants to increase their revenue.

Thanks you again
Your friend Mr. America Butch Nieves
Butch Nieves
Mr. America
We really appreciate the rapid response that Paul and his company, Intelligent IT Designs provides whenever we have a technical concern.

Prior to making Intelligent IT Designs our technology company, we upgraded our server but our old technology provider could not show us how to properly take full advantage of our equipment.

Intelligent IT Designs quickly applied their expertise by properly configuring our server, showing us how to take full advantage of what we purchased and showed us how to properly protect our data.

Paul's work has allowed us to save money and eliminate several other vendors. We are very comfortable with Paul and his team and would highly recommend him to anyone.
Classico Building Maintenance
Hi Paul;

I find you and your team to be responsive and willing to accommodate me when a crisis comes. Your advice and direction has made our network more stable and easier to use and access. Your solutions (like the installation of our VPN) has added years to the life of our software application and saved us thousands in upgrade costs.
Tremont Paint
Having started a business from scratch, one that was funded by our (the owners') life savings, we are extremely cost conscious. It's easy making the right decision when you are, say, buying supplies, and the mistakes (like that less expensive single-ply toilet paper) can readily be corrected. Choosing the right professional to partner with is a more challenging decision where considering price alone can lead to a terribly wrong decision. Everyone needs to earn a living so you have to consider whether the price is "fair" rather than just low. It is important to know the billing culture of your professional and how busy they are. They need to be honest in how they charge their hours. They need to be busy enough so that they aren't too hungry for your work but still have the capacity to jump in when the need arises. It is a difficult decision but one where you err on the side of spending more knowing you chose the professionals who can provide the best quality service rather than knowing you hired the lowest cost firm.

We rely on our computer system to operate our business. If our computers aren't up, we can't operate, and if they are down for a significant period of time, we incur significant reputational exposures. In our situation it was a no brainer. We need to be on top of and in front of everything that impacts our computer systems and Internet connections. Unfortunately, we don't have in-house computer expertise. We rely on Intelligent IT Designs. Their continuous monitoring of our system and identification of problems, often before we know about them, are what we depend on. They resolve issues before they impact us, and the few times there have been problems that have affected our computers, Intelligent IT Designs has been right on it, getting us up and running quickly.

I owned another comparable business 20 years ago that we operated totally using manual systems. While computers have made things easier, the environment is clearly more complex. Having quality IT support is critical to us. It is a necessary cost of doing business today. The exposure to our business of any systems interruptions is so significant that lower cost options were just not the right way for us to go.
Stephen Markowitz
President and CEORuby & Jack's Doggy Shack
I would just like to take a quick minute to thank you for your assistance with my cpu at the beginning of the week. George and Edwin were on top of it the whole time and it was refreshing to know that you are looking out for issues before they become major issues. I know for a fact that this would not have been as seemless as it was with our prior IT company and it would of turned into a major issue too late in the game. Its comforting to know that you were able to pinpoint this issue before anything happened and notified me, not the other way around. Everyone jumped on the problem, fixed it quick, and got me back up and running as if nothing every happened. So instead of reaching out when theres a problem, I just wanted to reach out to say Thank You. I appreciate the help and pro-active service. Certainly glad we made the switch.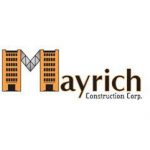 Jean-Paul Greczi
Operations Manager
Mayrich Construction